12 November 2020
Personalized chocolate
Updated: 21 July 2021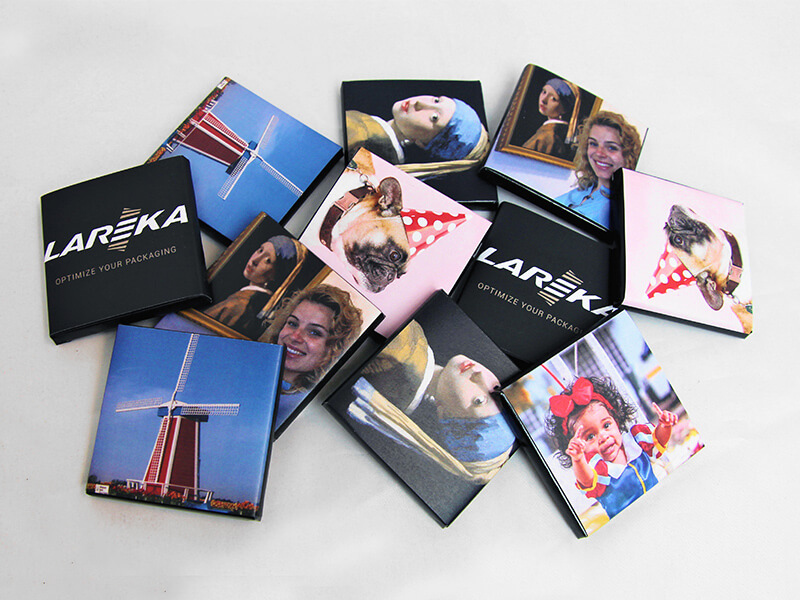 Benefiting from trends
This trend is therefore predicted to continue its strong growth. According to market research, the demand for personalized gifts, like the demand for premium chocolate, will keep rising in the coming years by approximately 8% and 10% respectively. Tapping into both trends has turned out to be a winning combination. Experience shows that consumers are happy to pay a little extra for personalized chocolate. This is exactly what makes these products so interesting and why more and more chocolatiers are turning to personalized chocolate packaging. It yet again confirms that responding quickly to trends pays off. One of our customers is reaping the rewards of the increased demand for personalization. Six years ago, when they started, the company produced a few tens of thousands of personalized bars. Each year since then, their production level has increased by an average of 200%....
Total concept
So why doesn't every (chocolate) company offer personalized chocolate? The main problem is that they need equipment and software that 'your average chocolatier' doesn't have in house. One solution is outsourcing this process to third parties, although this also has its drawbacks. Examples are generally longer delivery times and not being able to deliver in small batches. As an expert in the field of chocolate packaging, we developed the solution for producing custom chocolate packaging in small batches: the 'Personalized Chocolate Concept' (PCC)
The PCC comprises a web-based application, industrial printer, precision cutter and our BTB25 packaging machine. Our total concept makes it as easy as 1-2-3 to create your own exclusive, personalized chocolate.