02 September 2020
Modular Sticker Unit. A new module for the BTB25
Updated: 21 July 2021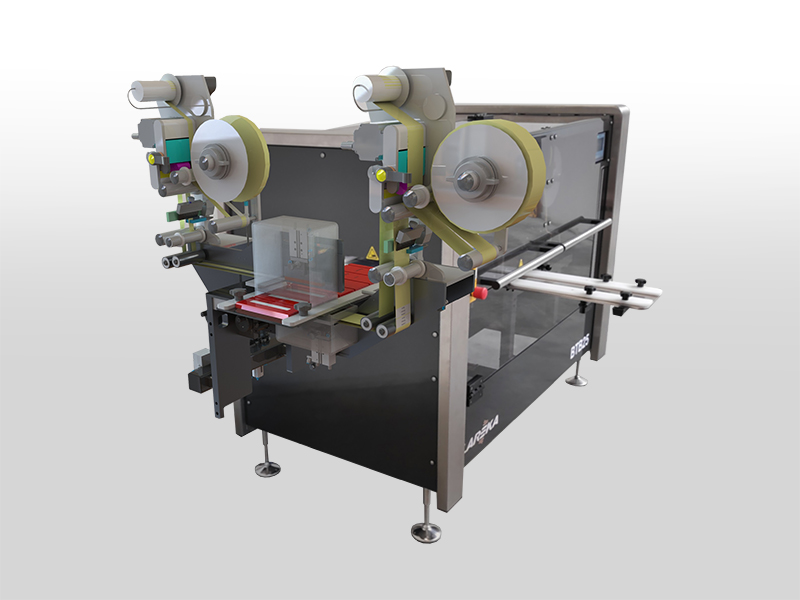 More and more chocolatiers are moving away from printed packaging and opting to use stickers instead. This ensures that artisan chocolate bars and tablets get the packaging they deserve. These stickers are often added to the packaging manually, but the modular sticker unit for the BTB25 automates this process.

Complete and compact
In response to the growing trend for stickered packaging, Lareka has developed a modular sticker unit that places stickers on both the front and back of your packaging. This modular sticker unit is a new addition to the BTB25. Whether you want to add a small 'best before date' sticker to seal packaging or a large sticker with product information, Lareka's modular sticker unit guarantees absolute precision every time. The unit makes it possible to print the best before date, batch code and more on stickers. And because artisan chocolatiers often have to maximise the space available to them, they will like the fact that this module is very compact. At just 50 cm long, it definitely won't take up a lot of space.
Get ahead of the competition
If it's important to you that the packaging you use makes your product stand out from the crowd and you're fed up of having to add stickers manually, why wait?