11 December 2019
Flexible and versatile. The BTB25 can do it with cardboard.
Updated: 21 July 2021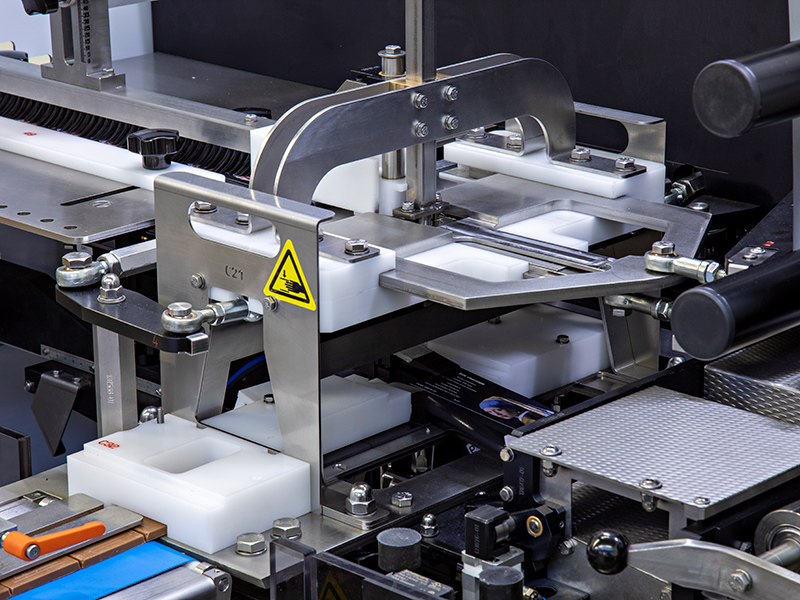 The BTB25 is very much an all-rounder. But can it do it with cardboard? You bet! This packaging machine for artisanal chocolate is so versatile it increases your options even further. With cardboard, your chocolate tablets aren't simply better protected against breaking, they look better too.

In two steps
Packing in cardboard on the BTB25 is a two-step process. First the chocolate is lifted into a jacket made of, let's say, glassine or aluminium foil. Then a small change in size takes place. The tablets go through the machine again and come out the again in their snugly fitting cardboard suit.

Who says the more the better?
Do you work with small amounts? Then you're in luck! With the BTB25 you can pack in 25 strokes a minute. The conveyor width of the tablets varies from 25*50 to 100*200 mm, and you can change the size in just fifteen minutes. And then your tablets can dress to impress the world. A feast for the eye and an eye-catcher on the store shelf. All done with cardboard!

Interested in premium cardboard packaging with the BTB25?