26 April 2021
Success stories: Jonathan Chapman (Raw Halo)
Updated: 21 July 2021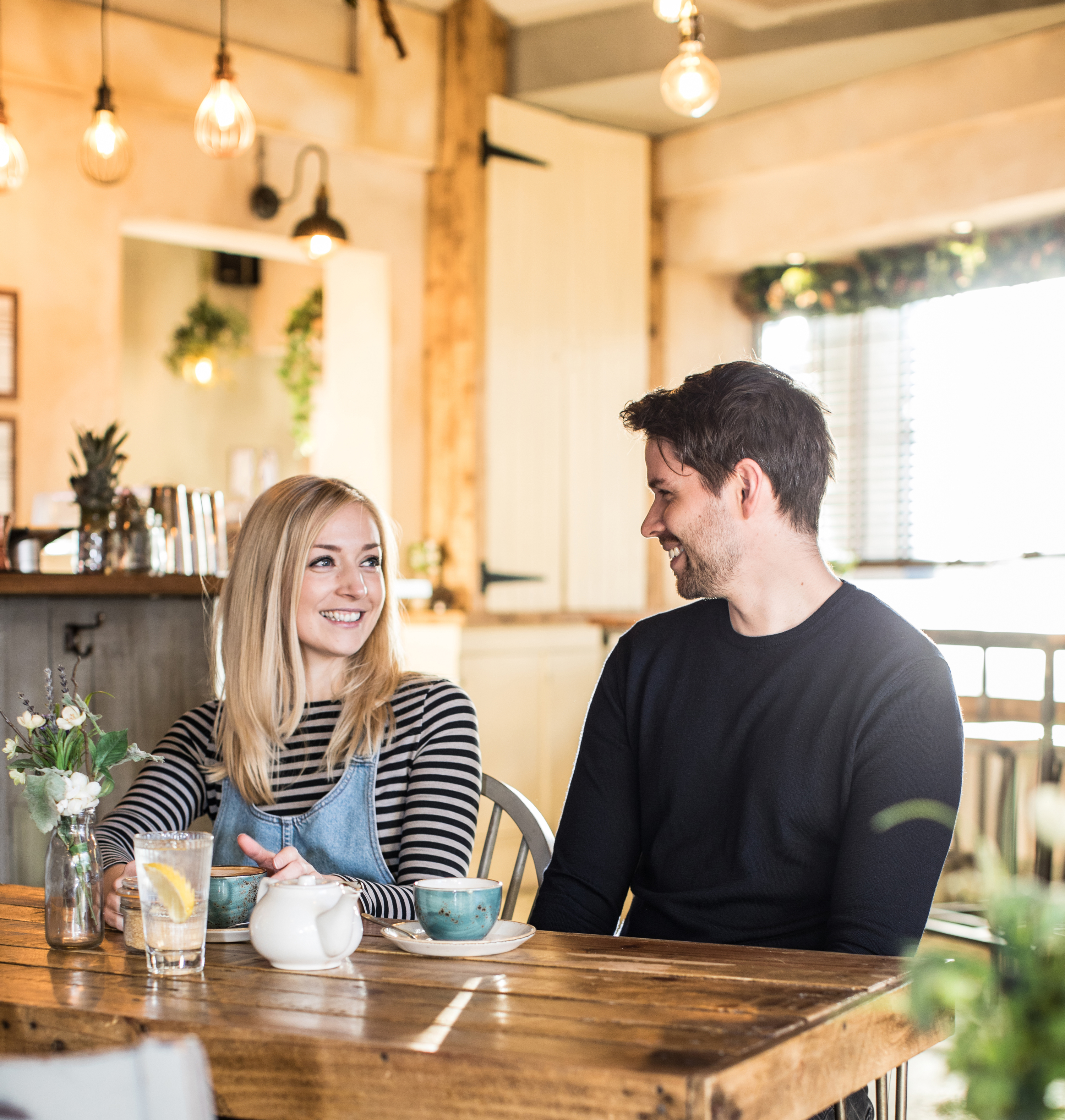 The story of Jonathan Chapman and his partner Meg Haggar is an impressive one. The two young entrepreneurs have stormed the chocolate world with their organic raw chocolate made from ethically sourced, plant-based ingredients. Curious about the story behind Raw Halo?
It all began in 2012 when Meg was unable to find any chocolate suitable for her vegan diet. This provided the stimulus for Meg to start making quality vegan chocolate herself from her own kitchen. Meg's chocolate was a great success and Raw Halo was born. It very quickly became apparent that an extra pair of hands was needed and so her partner Jonathan joined her. Two years later the 'power couple' founded Raw Halo. Since then things have moved quickly ...
The production and packaging of the chocolate is now fully contracted out to DZB Leiden, a reintegration company in the Netherlands. Every year more than 1 million bars are produced and packaged here by people who are disadvantaged in the labour market. DZB Leiden itself invested in our BTB25 for their packaging hall. Raw Halo therefore only had to invest in a size set. A good example of 'the sharing economy'.
What is your signature chocolate bar? And how is it wrapped?
Our signature chocolate bar is also my favourite bar. I eat one every day: Mylk & Vanilla. This bar was created as a dairy-free alternative to milk chocolate. We use creamed coconut and lucuma powder. This makes our vegan chocolate wonderfully soft and creamy, without the addition of dairy products.
The bar is wrapped in two layers of material: gold printed foil and a paper wrapper (FSC certified). As with all our bars, we use a distinctive colour combination for the design. The wrapper is lilac with a purple imprint and a couple of gold details. All our packaging is fully recyclable and plastic-free.

Which bar has the most beautiful wrapping?
For me, that would be the Mylk & Vanilla bar again, ha ha! I love this bar's colour combination. But, then again, that's what I think about all our wrappers. If I look at other premium chocolate brands, then Green and Black's wrappers really appeal to me. Like most premium chocolate in the United Kingdom, Green and Black's bars are wrapped in a dark, yet chic, wrapper. Green and Black is the market leader and so it appears to have succeeded in reaching the right target group. We wanted to achieve the same, but then with vegan chocolate.
To differentiate ourselves from existing products, we very deliberately chose to use colourful wrappers. Each flavour has its own unique colour, which creates a rainbow of colours on the shelves. Vegan chocolate packaged in sleek colourful wrappers really appeals to the young discerning consumer.
What is Raw Halo's approach to sustainability and sustainable production?
We want to have a positive impact on people and on the world; that is very important to us. In addition to our packaging being fully recyclable, only plant-based ingredients are used for our raw chocolate. Furthermore, everything is fairly traded: the cacao is produced by a number of small farmers in Peru, while the coconut sugar comes from Indonesia. We pay a premium price for the high-quality cacao in our chocolate, but we are happy to do so.
In contrast to large chocolate companies who contribute to deforestation in cacao regions, we wanted to make a positive contribution. To this end, we work together with One Tree Planted. For every 50 bars we sell, one tree is planted. We have chosen for the trees to be planted in Peru and Indonesia, the countries our ingredients come from. We have now been working together for over a year and approximately 20,000 trees have been planted. The bigger we become as a company the more trees will be planted.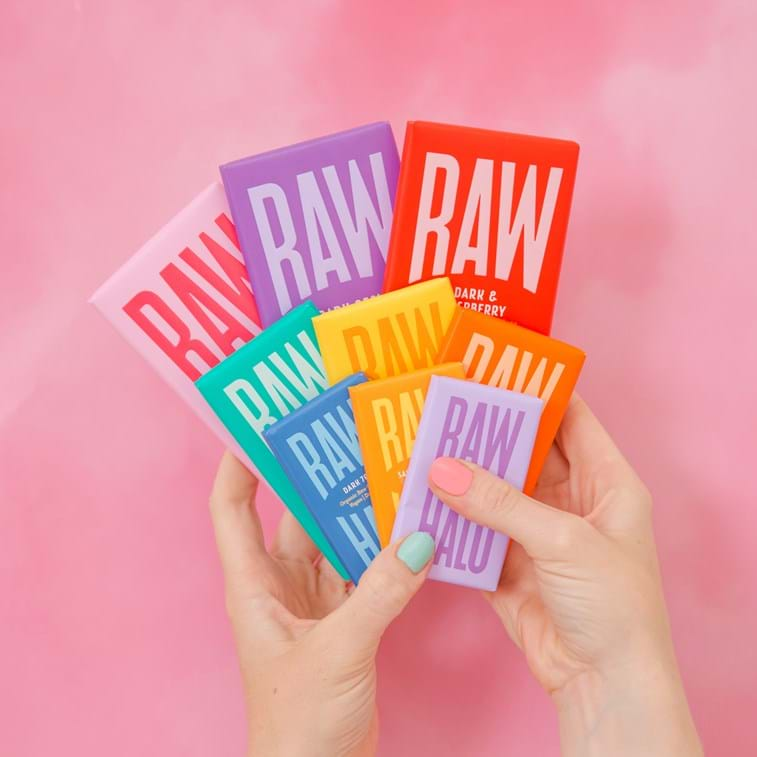 What changes has the BTB25 brought about within Raw Halo?
Initially we wrapped our bars in flow wrap (a mix of plastic and aluminium - and therefore not recyclable) and then packed them by hand in cardboard boxes. Although at the time the volumes were small, packaging by hand is an expensive and time-consuming process. Packaging was a bottleneck in our production process and it hindered our growth. We wanted to eliminate this bottleneck and switch to sustainable packaging.

In our search for a packaging solution, it became clear that there was nothing targeted at a chocolate company of our size. The machines on offer were too big, too expensive, and required too many trained operators. Well, that is until we came across your machine. The BTB25 has enabled us to package sustainably and to eliminate the bottleneck in the production process. Our full range of bars (22g, 35g and 75g) are wrapped with the BTB25.

Are you inspired by Jonathan and Meg's success story? Or would you just like to order some delicious chocolate? Visit Raw Halo's website here.