12 November 2020
Optimizing our service. A "new" face
Updated: 21 July 2021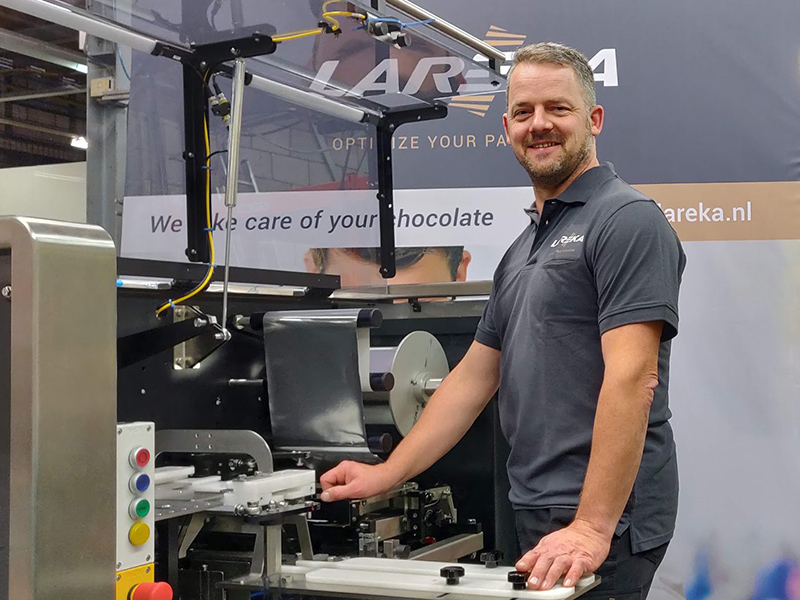 Over the years, we have built a strong reputation together with Lareka in the field of global (after-sales) service and spare parts. Service plays a key role in our company philosophy. After all, a packaging machine is only valuable if it's running smoothly. To be of even better assistance to our customers in this area, we have set up a new role at Lareka that focuses entirely on optimizing our service.
A man with experience
The new position, that of service coordinator, is filled by Jan Pieter Eijkelenboom. Jan Pieter has over 23 years' experience at Lareka as a mechanical and electrical engineer. He specialises in the overhaul and maintenance of packaging machines, which mainly takes place on site at the customer. In addition, Jan Pieter has devoted a lot of his time and energy to developing and providing (online) machine training courses. His experience in service and optimization, combined with his outstanding problem-solving skills, makes Jan Pieter the right person for this new position.
Clarity: one fixed point of contact
As service coordinator, Jan Pieter will act as the first point of contact for our customers. The aim is to intensify customer contact and answer questions our customers have within one working day. Another goal of 'optimizing our service' is to focus more on developing new training courses for packaging machines and on modernising 'outdated' packaging machines that are installed at our customers.
Fast and efficient thanks to remote service
The current COVID-19 measures have placed restrictions on travel. But chocolate still has to be packed, machines have to be installed and malfunctions resolved. In response to these needs, we have added 'remote service' to our service package. This allows us to monitor the performance of a machine at the customer live from our factory in Valkenswaard, the Netherlands. Problems are thus detected at an early stage using real-time data analysis, image and sound. Solving issues and faults is done by means of face-to-face video calls. What's more, we have developed instructional videos and whitepapers for the most frequently asked questions (FAQs) and issues. Remote service increases the flexibility of our service while also saving on (travel) time and costs.
From today forward, you can contact our permanent contact person for all your questions relating to service and spare parts.