05 June 2019
NP350 sr. Responding to trends
Updated: 21 July 2021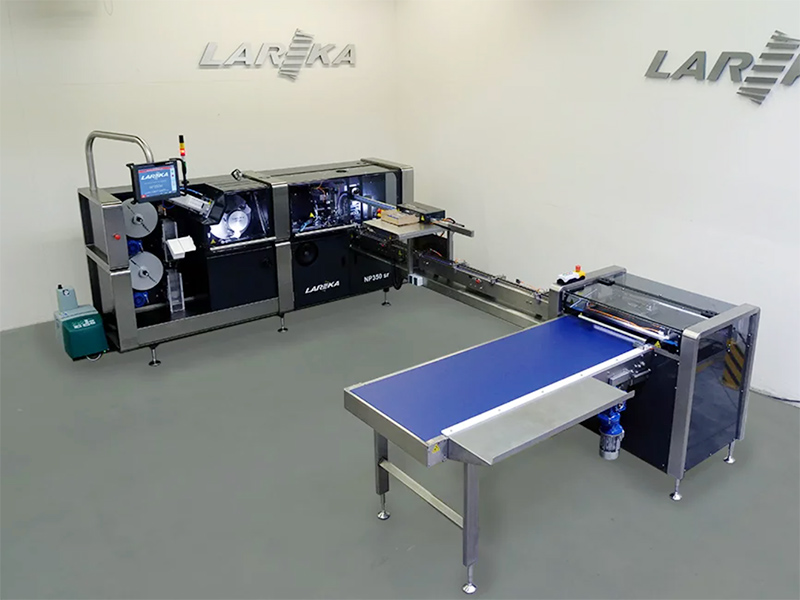 How do I respond to trends such as small portions, assortments and personalised tablets? Orders/batches of 500 pieces but still wrap 1 million Napolitains per week? The NP350 sr wrapping machine is the solution.

Fast acceleration
Responding to trends is a matter of accelerating. The NP350 sr accelerates with you so that you can effortlessly respond to small sizes, small series and personalised wrappings. This Napolitain wrapping machine loves large and small volumes and does not shy away from a million tablets a week.

Patented wrappings
Do you need to produce many small batches in succession? The NP350 sr can work non-stop. Contrary to labels on a roll, this machine works with stacked labels that can be printed in small quantities. This set-up works well for records. Lareka has patented this wrapping method, which makes the NP350 sr the fastest in the world.

Invaluable asset
The market has discovered the NP350 sr and the interest is growing. This machine has become an invaluable asset for manufacturers that think big in small chocolates. Lareka has supplied three of these machines in the past year, including one with a newly designed feed system.

Are you interested in responding to trends such as small sizes, small series and personalised wrappings? Call us to make arrangements for a productive meeting.