18 July 2022
New addition to the BTB25 and NP60: Stainless-steel work tables for the in-feed and out-feed of chocolate bars
Updated: 18 July 2022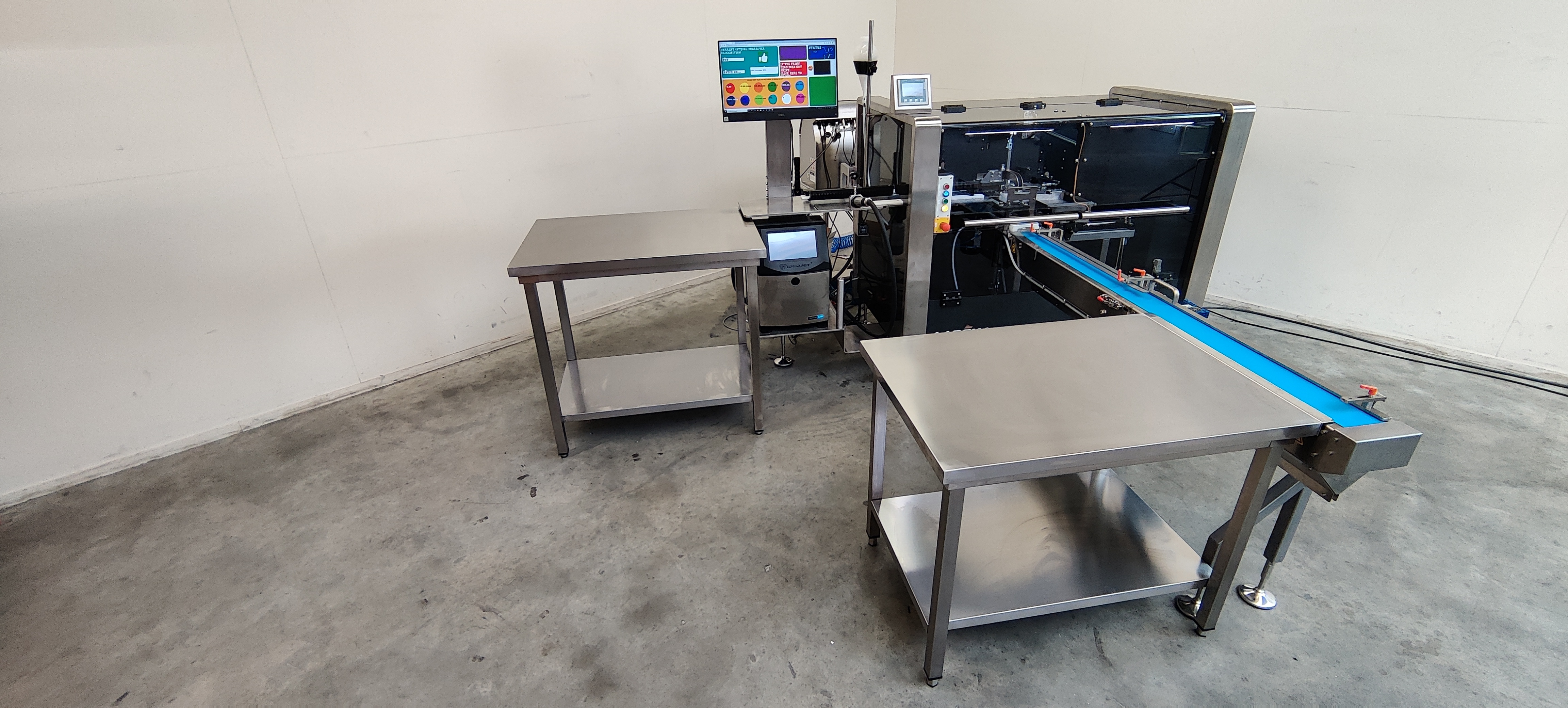 What chocolate makers need
Chocolate makers often experience the inconvenience of insufficient space for the in-feed and out-feed of chocolate bars and tablets within a small production area. However, it seems to be harder than expected to find a suitable work table, as is shown by the recurring demand for a sturdy, height-adjustable, food-safe work table. Lareka has been able to meet this demand. It's now possible to order work tables for the BTB25 and NP60 that ease the in-feed and out-feed of chocolate bars and tablets by creating extra working space.
The solution
These deluxe work tables are made entirely of stainless steel. The worktop is reinforced with two bridges, which gives it a load-bearing capacity of 200kg. In addition, the worktop of the tables has folded edges that are welded and polished. A stainless-steel work table without sharp edges is of course very easy to clean, requiring no more than a damp cloth and some warm water. Ergonomic working has also been taken into account, as the legs of the table are adjustable in height. The shelf below the work table offers space for extra storage, which is very welcome if space is at a premium. In short, these extremely suitable work tables provide packaging staff with the extra working space they need to facilitate the infeed and outfeed of chocolate bars and tablets, and boost efficiency.
Are you a BTB25 or NP60 user in need of this latest addition, or do you think these work tables can increase efficiency within your production area? If so, please contact us directly! The work tables are in stock and can therefore be ordered immediately – either individually or in sets of two.