27 February 2023
BTB25 upgrade: flowpack in cardboard
Updated: 28 February 2023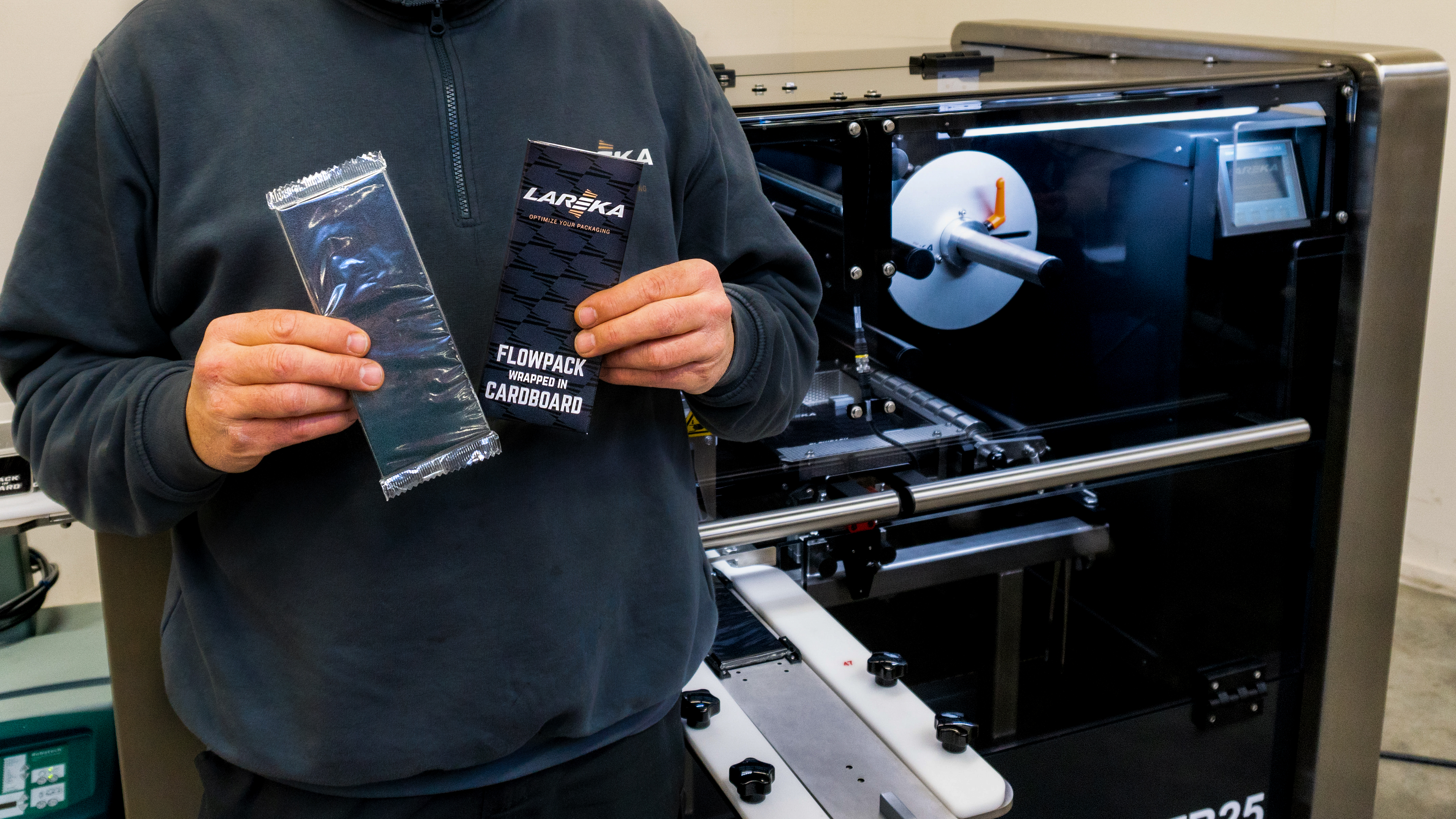 We have added a new option to the BTB25 in response to the recurring demand for wrapping flowpacked chocolate bars in cardboard packaging.
Responding to market needs
The BTB25 is known as the most versatile chocolate packaging machine for artisan chocolate bars and tablets on the market. Nevertheless, we were constantly having to turn down chocolate makers asking for a low/medium volume packaging machine for folding cardboard boxes around flowpacked bars. But after a successful development project, we are now proud to announce that we have succeeded in meeting this market need. It is now possible to use the BTB25 as a 'cartoning machine' for flowpacked chocolate bars.
Target group
This kind of a machine is almost always requested by chocolate makers who wrap their chocolate bars in flowpack, then manually slide the flowpacked product into luxury cardboard boxes. This gives you the benefits of a sealed package as well as premium packaging. These chocolate makers often already have a flowpack machine and are looking to automate the second step as well. Until recently, no cartoning machine was available on the market that was specifically geared towards artisanal production of chocolate bars and tablets.
How it works: the process explained
As you can see in the video above, this additional feature was made possible by an alternative infeed of the products. The flowpacked chocolate bars are placed in the modified 'infeed tray' to ensure that the products are perfectly positioned before being pressed neatly through the folding box, ensuring the very best packaging results. This innovative solution means that chocolate makers who pack their bars in flowpack and cardboard can now automate both packaging steps.
Is manually sliding your flowpacked chocolate products into a cardboard box the bottleneck in your packaging process? Please get in touch and we will tell you all the details about this latest BTB25 development.