26 April 2021
BTB25 on wheels: making it easy to move the machine around
Updated: 21 July 2021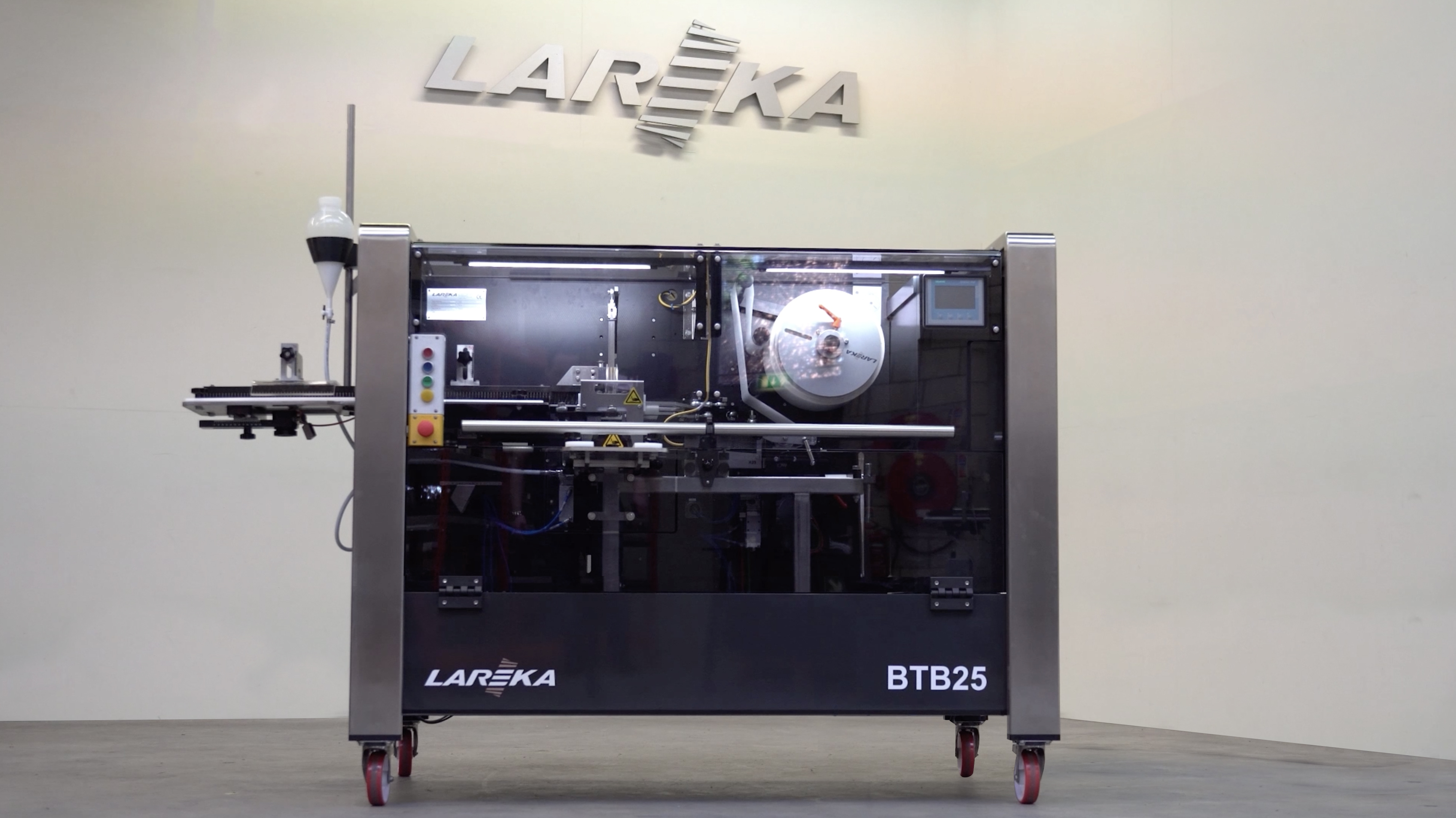 For artisan and bean-to-bar chocolate makers who are short on space, we have added a new option to the BTB25. From now on, the compact packaging machine can be put on swivel wheels (fixed to the underside of the machine) so that the machine can easily be moved around within your (work)shop.
Seeking solutions with the client
The BTB25 was developed with the needs of artisan and bean-to-bar chocolate makers in mind: a versatile, easy-to-operate, low-speed machine with easy size conversion. Alongside the compact design of the machine (165 x 96 x135 cm), we wanted to add something extra for chocolate makers who are short on space in their (work)shop. We therefore decided to add a new option to the BTB25 to make it easier to move it around. The machine's mobility means that it is now possible to move it out of the way when not in use. This is particularly advantageous for BTB25 clients who only use the machine one or two days a week. Even with minimal use, the machine has a beneficial payback. On non-packaging days the machine can be moved aside to create more working space for chocolate production. You can see in the video clip below how easy it is to move the machine around.
Keep moving
Most countries are already in the throes of vaccinating their population and the end of the corona period seems to be in sight. A forward-thinking mind will tell us that now is the time to get ready for the moment when the premium chocolate market revives once more. With an automated packaging solution from Lareka, you can differentiate yourself and eliminate the bottleneck in your production process.
Our compact and mobile packaging machine will fit in any chocolate shop or workplace. Would you like to know more? If so, please contact Lareka: