10 December 2019
BTB25. From flower power to choco power
Updated: 21 July 2021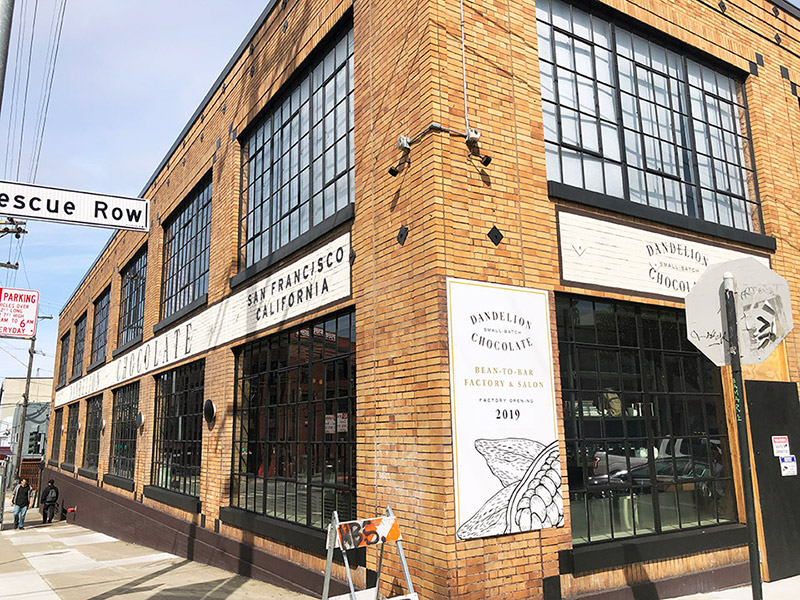 Back then everyone was wearing them in their hair. But now they have a thing with chocolate. When you say San Francisco, you say Dandelion. And Dandelion is more than a trendsetter in chocolate, it creates the ultimate chocolate experience. So how do they package this premium chocolate? Lareka's BTB25 offers premium services.

Challenge
Everything at Dandelion is focused on quality, fair trade and sustainability. Including the packaging. The material? Hand-crafted paper.  Exclusive and of the highest quality. The aluminium foil is three times the normal thickness. Only machines with real power can process it with ease. The BTB25 goes through thick and thin and no material is too tough. Its motto? Keep going where others stop.

Global solutions for chocolates of the world
Our BTB25 and Dandelion are a match made in heaven. It all started with a fleeting encounter at the Salon du Chocolat in Paris. And now the machine is proving its qualities in San Francisco. Or as Dandelion says:

"The machine looks amazing and we are very impressed and happy with the build quality.
Thank you and the whole team so much for all your hard work in making this machine to meet our very challenging needs and we look forward to working with you going forward."

Curious? Visit the Walhalla of chocolate and discover a brand that is second to none. Don't feel like flower power but would love a bit of choco? Then feel free to drop by at Lareka in Valkenswaard, Brainport region. Here you'll discover the smartest packaging solutions in the world.