22 November 2021
A wonderful new addition to the sales team
Updated: 22 November 2021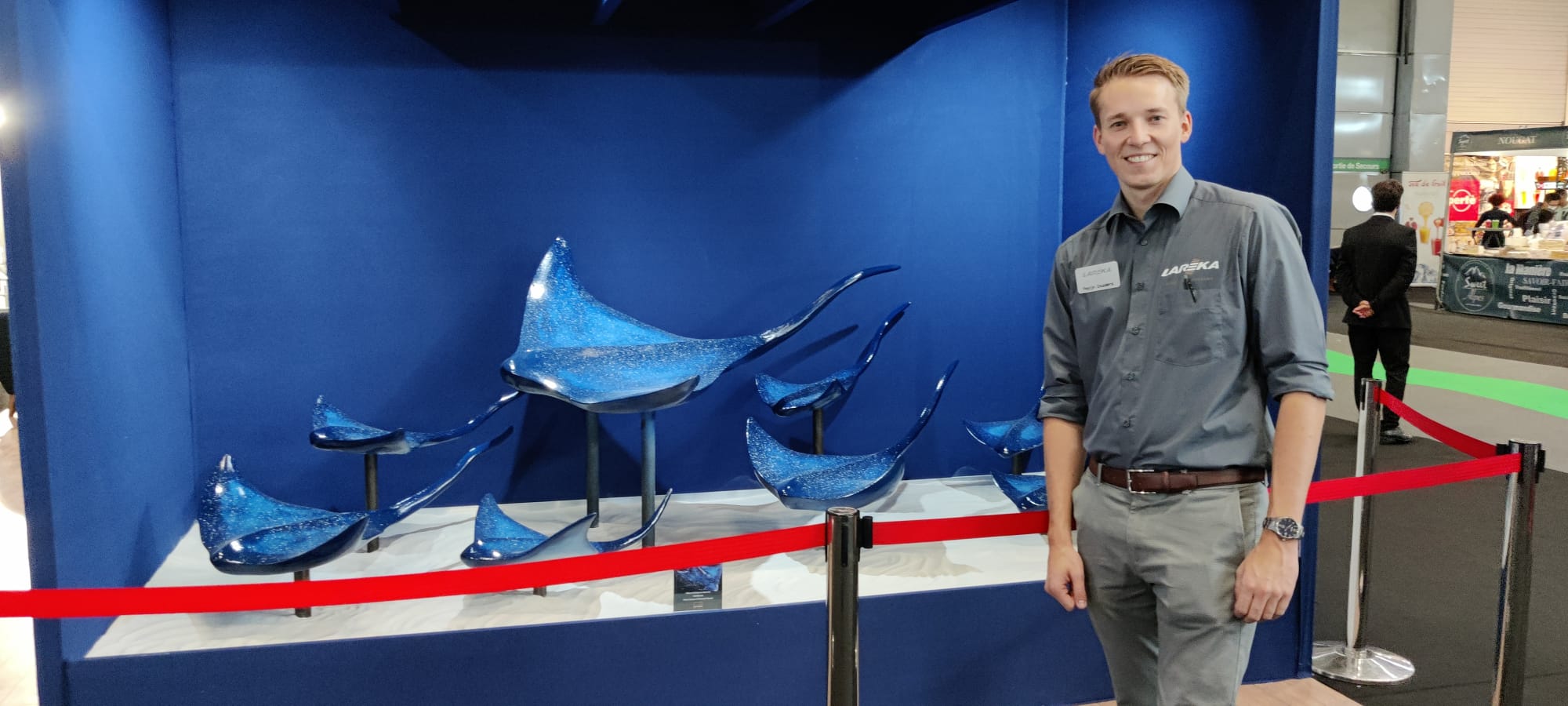 Making the most of opportunities
Since the launch of the BTB25 and NP60 in 2017, Lareka has focused more and more on the bean-to-bar and artisan chocolate markets. In just five years, Lareka has become the market leader in low-volume wrapping machines for premium chocolate bars and tablets. It is predicted that supply and demand for premium chocolate will continue to grow in the years ahead, which will present Lareka with plenty of opportunities. We have recruited a new sales engineer to help us make the most of these opportunities.
Lareka committed to recruiting young talent and growth
By recruiting Pepijn Smulders, Lareka has gained a young, energetic addition to the sales team who has several years of sales experience. Lareka has consciously committed itself to recruiting young talent because the bean-to-bar and artisan markets are characterised by young, creative entrepreneurs: Millennials and Gen X. A young sales team that sees the world through fresh and modern eyes has a good understanding of how these enthusiastic entrepreneurs think and what they need because they are their peers.
New markets
The BTB25 and NP60 are global machines, being used to wrap premium bars and tablets in 17 countries. We here are Lareka are convinced that much more is still possible, particularly in markets that we have not tapped yet. Pepijn's job will be to make the most of these opportunities and, by doing this, open up new markets.
Pepijn already knows the BTB25 and NP60 like the back of his hand. So, don't hesitate to ask him anything you want about either of them:
Pepijn Smulders
Sales Engineer
pepijn.smulders@lareka.nl
+31(0)40 2086684